Mexican Food With Altitude
New Margaritas for Margarita May!
For the entire month of May, we're offering new margarita varieties. Try our Traditional Julio's Gold Margarita, Spicy Margarita, and Fresh Strawberry Margarita.
Order Now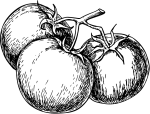 From fire-grilled street tacos to our famous Front Range Fajitas™, we craft traditional Mexican recipes with a Rocky Mountain twist. Experience one-of-a-kind Mountain Mex®.